We Love Subaru Like You Do
and have added a Senior Subaru Master Technician to Our Team
Boulder, Colorado's Expert and Complete Subaru Service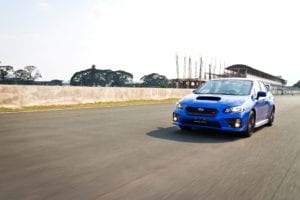 Whether you want the safety on snowy roads, need to lug bikes and gear on a road trip or your dog needs room to shake after a swim at the reservoir, your Subaru needs to perform in every situation. In Boulder, Subaru is one of the most popular cars that can keep up with a busy outdoor lifestyle.
Subaru Service You Can Count On
You bought your Subaru for a reason, and the last thing you want is for it not to be operating at its best when you need it most. Indian Peaks Auto understands how to keep a Subaru running in top condition, conserving gas, driving smooth, and getting you places.
While your Subaru may feel like a workhorse, even everyday commuting and winter driving can take a toll. Lowering amounts of coolant, strange noises or grinding feelings when driving are just some of the symptoms that might appear, which mean a Subaru service is needed.
Indian Peaks Auto has been servicing all types of Subaru models throughout Boulder and Boulder County for more than 20 years! Our expert team of technicians can get your Subaru Outback, Impreza, WRX or other model diagnosed, maintained, and repaired for the best price and to the highest quality.
Boulder Subaru Service at Indian Peaks Auto
With more than 100 years of combined experience, Indian Peaks Auto is proud to be one of Boulder's top-rated auto repair companies and Subaru service shop.
Our team of Subaru service mechanics and technicians understand how Subaru operation works and provide fast, warranty-backed support to get your car running smooth! Your local Boulder, Colorado Subaru service shop is here to help!
Scheduled maintenance
Inspection and repair
Brakes, adjustments, brake pads
Oil & filter change
Clutch
Electrical system
Engine services
Heating & cooling systems
Timing belt
Tire inspection, rotation, replacement & repair
Transmission services
Water pump
Pre-purchase inspections
Trip inspections
Foreign Auto Repair Serving Boulder, Erie, Lafayette, Louisville, Broomfield, and Beyond
For more than 20 years, Indian Peaks Auto has offered expert service and tremendous value for foreign cars throughout Boulder County.
We use the latest in diagnostic technology, provide professional and knowledgeable service, and deliver a quick turnaround for:
Volkswagen | Audi | Saab | Subaru | VW Eurovan | and many more foreign auto brands!
Every service comes with a one-year, 12,000-mile warranty on all work!
We are conveniently located at 5757 Arapahoe Avenue in Boulder, on the north side of Arapahoe, across from Flatirons Golf Course. Commuting into Boulder from Erie, Lafayette, Louisville or Broomfield? We're on your way! Pick up a rental car at Enterprise Car Rental nearby or bike to work on Boulder Creek path, right behind the shop.
Call us at (303) 413-1163 to schedule a check-up, maintenance, or repair and we'll get you – and your car – on your way with local service you can trust.