Exceptional Volkswagen Brake Repair Services in Boulder, Colorado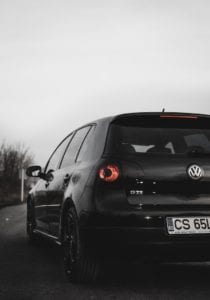 Your Source for High-Quality Brake Service in Boulder
When maintaining your Volkswagen, ensuring you have reliable, fast brakes is vital. At Indian Peaks Auto in Boulder, Colorado, we provide high-quality Volkswagen brake repair services to keep your vehicle in the best shape possible.
Your Volkswagen brakes could last anywhere from 25,000 to 50,000 miles. This number is affected by many factors, including how you drive, the quality of your brake pads, and how well you maintain your vehicle. Here's how you can tell when you need to visit our fast, top-rated professionals for Volkswagen brake repair services.
When to Service Your VW Brakes
If your vehicle begins to take longer to stop, you hear a noise when you break, or you feel like you need to use extra force to stop securely, it's time for professional Volkswagen brake repair.
Here are some signs to look out for:
Brake warning light turns on
Extra distance is required to slow down when braking
Grinding or squealing sound is present when braking
Vehicle is pulling to one side or vibrating when you brake
Brake pedal feels soft or goes further down when pressed
Pay attention to how your car drives. If you experience any of the above symptoms, you can trust your vehicle to Boulder's trusted foreign car repair service! At Indian Peaks Auto, our advanced auto diagnostics and expert team of technicians can repair your VW with fast, reliable, and professional service. We will inspect brake pads, ABS braking system, resurface brakes where possible, detect any other issues, and reset warning lights after service.
We offer customers extensive experience with the Volkswagen Rabbit, Volkswagen Jetta, Volkswagen Passat, Volkswagen Beetle, Volkswagen GTi, and more.
Volkswagen Repair Specialists Serving Boulder, Erie, Lafayette, Louisville, Broomfield, and Beyond
For over 20 years, Indian Peaks Auto has prided itself in providing the highest-quality service with tremendous value to create customers for life. You can trust our local, owner-operated Volkswagen brake repair and maintenance services to our team of qualified, master technicians and mechanics.
Indian Peaks Auto uses the latest in diagnostic technology to quickly identify issues with your Volkswagen or problems that need addressing to keep you and your car safe. We are experts in foreign car repair and maintenance and service a wide range of vehicle makes and models. We serve all of Boulder County!
To schedule your Volkswagen repair or service, call us at (303) 413-1163 or schedule a service online. We are here to provide you with fast, reasonable, high-quality foreign auto repair in Boulder!
Every service comes with a one-year, 12,000-mile warranty on all work!
We are conveniently located at 5757 Arapahoe Avenue in Boulder, on the north side of Arapahoe, across from Flatirons Golf Course. Commuting into Boulder from Erie, Lafayette, Louisville or Broomfield? We're on your way! Pick up a rental car at Enterprise Car Rental nearby or bike to work on Boulder Creek path, right behind the shop.
Call us at (303) 413-1163 to schedule a check-up, maintenance, or repair and we'll get you – and your car – on your way with local service you can trust.